Architect Watches | A tree planted for every watch
Architect Watches | A tree planted for every watch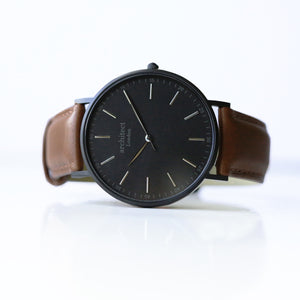 The eco friendly watch
Nothing makes us happier to know that for each and every Architect London watch sold, plants a tree.
Whether it be a personalised watch or just one without engraving, we will send it in 100% recyclable packaging and on top of that plant a tree on your behalf.
Feel free to contact us if you have any questions about sustainability, ethical sourcing and how we go about planting trees with out tree planting partner.