Engraved Simple Watches | Minimalist Personalised Watches UK
Engraved Simple Watches | Minimalist Personalised Watches UK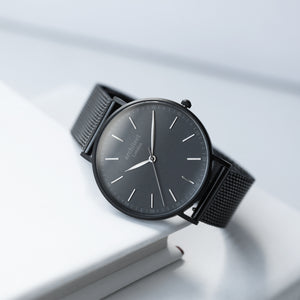 Minimalist Watches By Design
Our style is minimalist. Its what people love. 
Our designers know that people want a quality, personalised modern watch that fits in well with today's fashion.
Minimalist watches have being of fashion for a few years now and will continue to be popular. All our watches are designed for engraving and have the largest case back to allow for a generous engraving area.
When we manufacturer the watches, each watch goes through a 48-hour testing period to ensure quality. Once we engrave the watch, your engraver takes utmost care when personalising the watch and will carefully inspect the watch to ensure perfection. 
Once tested for the second time, it will be perfectly packaged. Just check our reviews to see what our satisfied customers have to say about it.
We are a trend leading company and always have new styles in design and production. One this is for sure, our personalised minimalist watches will always be of focus to us.