Engraved Watches With A Modern Font
Engraved Watches With A Modern Font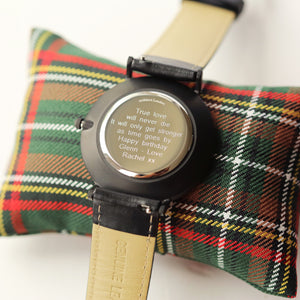 Minimalist Watches For Men
The large space on the back of our watches is perfect for a personalised message of your choice. We carefully engrave the watch before sending to you as quick as possible. A perfect watch for gifting.
Architect Watches are designed to be gifted. We ensure the back of the watch has a large engravable area to make the most of the item you want to gift.
Minimalist watches are very popular today and our designs are always trend leading so you have the latest fashion watch at a fantastic price.