Father's Day Gifts | Why a personalised watch
Father's Day Gifts | Why a personalised watch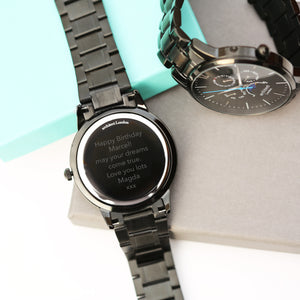 What to buy for Father's Day?
It's no secret that men love watches. It is a gift that can be tresured for years, but is practical and can be worn every day.
It's also no secret that having a watch collection is the pinnicle of life. There is no limit on how many watches a man can posess. From smart watches to classic chronograph watches and of couse, our specialty, personalised watchs.
With Architect Watches, your message will be diamond engraved for life. A watch to be treasured for ever and perhaps passsed down the generations. Our build quality of the watches is second to none. We appreciate quality as much as you do.