Ideas For Wedding Gifts UK
Ideas For Wedding Gifts UK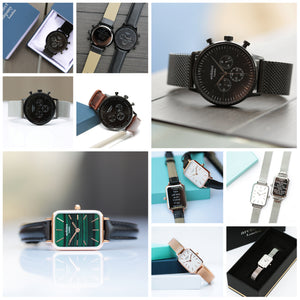 Personalised watches make for a beautiful wedding gift. Modern, timely & a fun gift to give.
If you are looking for a gift this wedding season, an engraved watch could be just the ticket.
We specialise in personalised watches, in fact, we are the only watch company that specifically designs watches to be engraved. The large engravable back of the watch is pefect for your message for the bride or groom.
We often personalise watches for best man, groomsman, maid of honour or bridesmaids.