Personalised Pocket Watches
Personalised Pocket Watches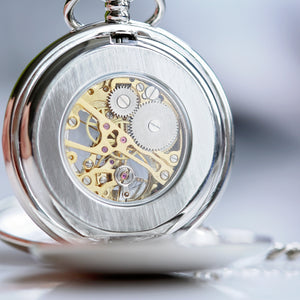 Engraved Personalised Pocket Watches
Personalised watches is what we do!
We are our own brand unique watches which are specifically designed and manufactured just for The Architect Watch Company. We also love engraved pocket watches. They are a timeless gift for any occasion. Quality is of utmost importance and of course we test every pocket watch before it is dispatched.
Our watch style is described a minimalist and our modern pocket watches reflect this. Simple, elegant and beautiful modern pocket watches, designed for today's culture.