Personalised Watch
Personalised Watch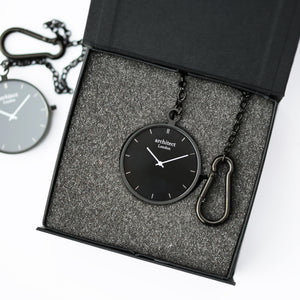 Personalised Watch
Engraved watches is what we do. We are a London, United Kingdom based company that specialises is personalised watches & pocket watches. We offer engraving an multiple languages, emojis, many different fonts (just ask) and even in your own handwriting. 
We have thousands of estatic customers that are thrilled with the engraving and quality of the watches we well. Just look at all the 5-star reviews.
Engraving is done with passsion and we take extra care with every time piece sold. Best of all, our service is fast. We know people want gifts at the last minute, therefore, we engrave & dispatch within 1-working day!
If an engraved pocket watch or personalised watch is what you are after, look no further than Architect Watches London.