We Love Personalised Watches
We Love Personalised Watches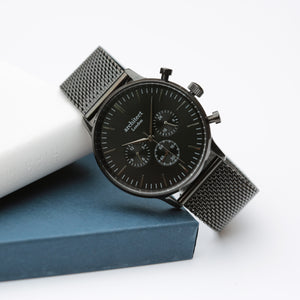 Unique Engraved Watches
Architect Watches is all about personality. Beautiful minimalist watches that are designed for gifting. Our watches are designed to have a large personalised engraving area on the back of the watch.
When we engrave watches all day, every day, we have become experts in personalised watcches and engraving. Over the years we have perfected the quality of the watches and the light touch diamond engraving. It's no wonder we have so many 5-star reviews, feel free to check them out yourself.
If you are looking for a personalised gift, then an Architect Watch should be certainly a consideration.