Wedding Watches For Men | Personalised Minimalist Watches
Wedding Watches For Men | Personalised Minimalist Watches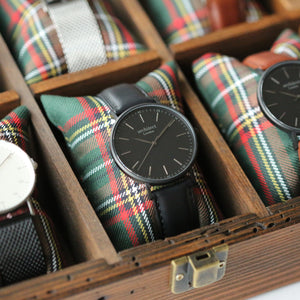 Personalised watches make for the perfect wedding best man and groomsman gift. A gift designed to be treasured forever. Each watch will be presented in it's own watch box and will be personalised with your own handwriting or a message using a modern font.
Here at The Architect Watch Company, we have years of experience engraving watches for weddings so we understand it's all about detail. Just in case you have left this to the last minute, we engrave and dispatch all watches within 1-business day. All deliveries use a tracked service so you will see exactly where your watches are.
If you have a wedding coming up and are looking for a gift for the best man and groomsmen, personalised watches are a great offering.